People are talking about the expert care and service they received at the South Florida Spine Institute. Here's what some of our patients had to say: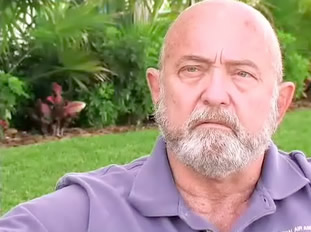 Click here to watch the testimonial


On behalf of the The Cushman School, I would like to thank you for your time and expertise in conducting the scoliosis screening on April 14, 2009. Your ease with the students by not only being an outstanding physician but also as the parent of Andrew and Lucas helped the students feel very comfortable and stress-free. Melissa's presence also contributed to the student's comfort level.
The screening was so important for the children. I was pleased that we were able to provide them with this service and that you ere able to diagnose a few problems. It gives me great pleasure to offer the students at the Chushman School optimal health care and screening it truly could not have been done without you.
Your time and expertise is truly appreciated.
Lorraine Nowakaowshi
Head Nurse/Risk Manager
The Cushman School, Miami, FL

Dear Dr. Hyde,
The excellence of your work will enable David to regain control of his active life. For this, my son and I, and all who love him, will be eternally grateful to you.
Thank you and God bless you.
Ruth Piccotts

My name is Jacobo Epelbaum. I am one of your patients and for that I feel very grateful.
Dr. Hyde, let me give you a brief history. I want you to know that for the past year and a half, I have gone through a desperate stage in my life. I could not walk half a block because the pain I felt in my spinal cord was so intense. My life was very unhappy because of this terrible pain I had to endure. I have 4 daughters and a wife who are marvellous. They took me to the best doctors in South Florida, but after visiting 9 or 10 different doctors, all with different opinions and suggestions. I was starting to feel discouraged. They suggested many different solutions to relieve my pain and suffering (therapy, swimming, acupuncture, injections) and many other things that did not work. My quality of life made me the unhappiest person on planet earth. I felt that nobody understood me because only I knew the pain I was going through for all of these years.
One day one of the doctors I visited who also could not help me, recommended that I visit the practice of Dr. Cohen and Hyde. I was lucky that the appointment I was give was to see you. When I showed you my MRI, it took you only 10 minutes to tell me that you had no doubt you were going to "make me a new man." Your confident words lifted my spirit, and with the assurance of my 4 daughters and wife, who always want only the best for their father and husband, we decided to go forward with the surgery on April 27th 2009.
The day of the surgery I was as calm and sure that everything would be fine. After only a couple hours, that you performed with your blessed hands, I was able to get out of bed walk a little and sit down. I could not believe it. I had suffered so much and God put me in your path so that I could have my quality of life back again. I was walking and continue to walk as straight as a candle. The terrible pain is gone.
It has now been more than one week since the surgery and I would like to thank you and your assistant and all of those who helped make this miracle a reality. I can walk straight without pain. Dr. Hyde may God bless your hands and intelligence so that other patients such as myself may be as happy as I am today. And be able to enjoy a quality of life again.
I am eternally grateful,
Jacobo Epelbaum
Miami Beach, FL

To Dr. Hyde and all the people at Mount Sinai hospital who took care of me.
Thank you for taking such good care of me and making my back better again! You were all fantastic! I am now back in England thinking that the NHS have no idea about back care. Thank goodness I was in Miami when my accident happened.
With love
Catherine Everson
P.S. – No more speed boats for me!!