In 10 sessions you will feel the difference, in 20 sessions you will see the difference and in 30 sessions you will have a whole new body"

~ Joseph Pilates



Pilates Studio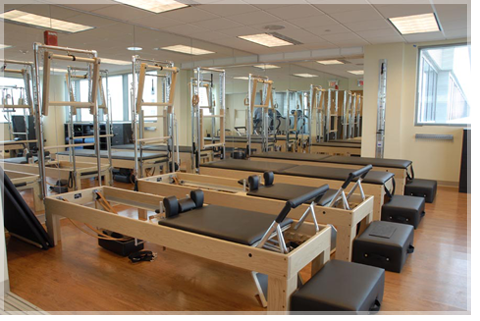 "If I could show you how you could transform your body in such a way that you'll look years younger, have longer leaner muscles without bulk, and feel better and stronger than you've felt in years, would you be interested?"
This is what Joseph Pilates would say to you if he were alive today.
Benefits of Pilates
Streamlines the body

Unites the mind with the body

Lengthens tight muscles and strengthens weak muscles


Creates youthful posture by realigning the body

Easy on the joint, low – stress exercise

Eliminates or reduces aches and reduces the risk of injury

Improves stability and balance

Can be enjoyed by everyone and complements other methods of exercises
The program focuses on the core postural muscles which help keep the body balanced and which are essential to providing support for the spine. In particular, Pilates exercises teach awareness of breath and flexibility and alignment of the spine, and aim to strengthen the deep torso muscles.
Prices per person
Private Session
Single Session $100
Package of 5 Sessions $475
Package of 10 Sessions $900

Duet Session (2 people)
Single Session: $60
Package of 5 Sessions: $275
Package of 10 Sessions: $500

Semi-Private (3-4 people)
Single Session: $50
Package of 5 sessions: $225
Package of 10 sessions: $400
All cancellations must be made 24 hours in advance.
Cancellations without prior notification will result in a $60 cancellation fee.
To schedule your appointment call us at
305-532-2411
and ask for Pilates Scheduling.