MEDICAL STAFF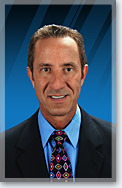 Dan S. Cohen, M.D.
Board Certified Orthopaedic Spine Surgeon

Dan S. Cohen, MD is an Orthopaedic Surgeon with a special interest in Spinal Surgery. He has lectured extensively throughout the United States and Europe on surgical techniques. He is also involved with development of new spinal innovations.
He is actively involved with the residency program at the University of Miami-Jackson Memorial Hospital with care of spinal cord injury patients.
Dr. Cohen earned his undergraduate degree from the University of Florida at Gainesville. His degree in medicine was from the University of Miami School of Medicine. He trained in Orthopaedics at the University of Colorado School of Medicine. His fellowship in Spinal Surgery was at the Ranchos Los Amigos Hospital in Los Angeles.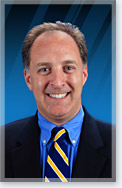 Jonathan Hyde, M.D.
Board Certified Orthopaedic Surgery

Jonathan Hyde, MD is an Orthopaedic Surgeon with a special interest in Spinal Surgery. Dr. Hyde's expertise is in both open and minimally invasive surgical techniques. Besides performing surgical interventions, Dr. Hyde performs diagnostic and therapeutic injections for varying spinal disorders as part of conservative non-operative spinal care. He is Board Certified by the American Board of Orthopaedic Surgery.
He is a national and international teacher of the Kyphoplasty, eXtreme Lateral Interbody Fusion (XLIF), and AxiaLIF techniques. He was one of the three designers for the dbrII minimally invasive pedicle screw system, a FDA approved system utilized routinely around the US. He contributed the chapter on Degenerative Disc Disease in the first textbook written for XLIF surgery, published in 2008.
Dr Hyde earned his undergraduate degree in biological sciences from Cornell University. His degree in medicine was from the State University of New York at Stony Brook. At Stony Brook, he received the honor of graduating with Distinction in Research, where he worked under Dr. Clint Rubin, a nationally recognized osteoporosis researcher. He trained in Orthopaedics at Long Island Jewish Medical Center. His first fellowship in Spinal Surgery was at the renowned Texas Back Institute where he trained with Drs. Hochschuler, Rashbaum, Guyer, Regan, Blumenthal, Zigler, and Fulp. He was selected to represent the Texas Back Institute in a 5 month traveling fellowship at the University of Nottingham, England at the AO/ASIF sponsored Centre for Spinal Surgery. There, he spent time working with the unit headed by the distinguished Mr. John Webb.
Dr. Hyde has lectured on spine surgery both in the United States and in Europe. Currently, he is a member of the executive board of the Society of Lateral Access Surgeons (SOLAS), with current participation in research on eXtreme Lateral Interbody Fusion (XLIF). He is also a Clinical Assistant Professor of Orthopaedics at Florida International University.
Recently, Dr Hyde was also named a Castle Connolly America's Top Doctor. America's Top Doctors® is the national guide that identifies more than 5,000 top specialists throughout the U.S. in more than 60 medical specialties and subspecialties for the care and treatment of more than 1,700 diseases and medical conditions. These outstanding doctors represent the top 1% in the nation.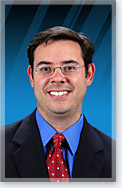 David L. Berkower, D.O.
Board Certified Physical Medicine & Rehabilitation
Dr. David Berkower is a Physical Medicine and Rehabilitation physician who specializes in the nonoperative treatment of spinal conditions, such as spinal stenosis, disc herniations, sciatica, radiculopathies, degenerative arthritis and lumbosacral strain. He helps people, when possible, to delay or avoid spine surgeries with various diagnostic/therapeutic injections and forms of pain management.
Dr. Berkower also has extensive training in the care of musculoskeletal ailments affecting the major joints and extremities. He performs EMG ( electromyogram ) testing of the arms and legs which can be used to diagnose the cause of neurogenic pain.
In addition, Dr. Berkower is active in teaching and serves as an Assistant Professor of Rehabilitation Medicine at the University of Miami School of Medicine. Dr. Berkower has also published papers on spine related topics in the American Journal of Pain Medicine and in the journal Spine.
Dr. Berkower earned his undergraduate degree at Wayne State University. His degree in osteopathic medicine was from Kansas City University of Medicine and Biosciences. He did his residency training at Wayne State University where he served as chief resident. Dr. Berkower completed his Pain Medicine Fellowship at the Medical College of Virginia/Virginia Commonwealth University.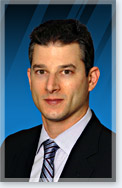 Seth Kaufman, D.O.
Board Certified Physical Medicine & Rehabilitation
Dr. Seth Kaufman is a specialist in physical medicine and rehabilitation and is trained in interventional spine and pain medicine. Now accepting patients at South Florida Spine Institute's Miami Beach and Aventura locations, he offers the very latest non-operative, minimally invasive treatments and image-guided procedures for the treatment of a variety of conditions affecting the spine. These interventions provide rapid relief of pain and aggressive treatment of musculoskeletal disease and injuries including disc herniations, degenerative disc disease, spinal stenosis and arthritis.

Dr. Kaufman received his undergraduate degree at Brandeis University where he graduated with distinction. He attended medical school at the New York College of Osteopathic Medicine and went on to pursue both a traditional rotating osteopathic internship and an additional general surgery internship at St. Barnabas Medical Center in Livingston, New Jersey. He completed his residency at the Boston University Medical Center and was fellowship trained at the Center for Pain and Physiatric Rehabilitation in Annapolis, Maryland.

Active in multiple professional societies, Dr. Kaufman is a member of the American Society of Interventional Pain Physicians, International Spine Intervention Society, American Academy of Physical Medicine and Rehabilitation, American College of Osteopathic Physical Medicine and Rehabilitation and the American Osteopathic Association. He is the author of numerous articles in physical medicine, and rehabilitation and pain medicine.